Holiday Apartments with the View
Our full refurbished house is located on top of Bacharach, in the suburb Medenscheid, within the Unesco World Heritage Middle Rhine Valley. The house is surrounded by a 1000m² garden land. It has 2 apartments with 85m² respectively 55m² which are equiped with modern high level interieur.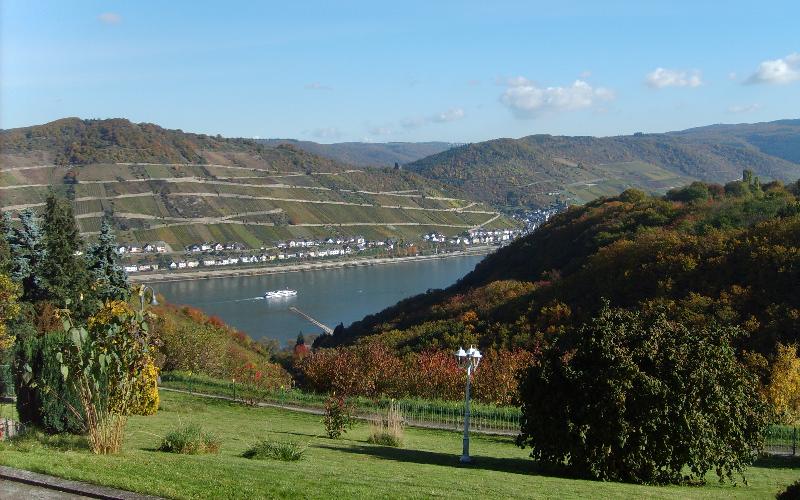 Enjoy the peace and silence of this place and the breathtaking view over the Rhine Valley with the majestic river and the Taunus Mountains.
The area invites for an extended walk or even a hike. The famouse Rheinburgen hiking track is just passing by the house. The tiny ancient villages left and right side of the Rhine awaiting to be discovered by you. Bacharach, St.Goar with the imposing legendary Loreley-Rock, Oberwesel, Ruedesheim, Assmannshausen and Lorch are just a few kilometers away.
Vineyards all over. Taste the well known Rhine Wine in one of the cosy winebars or directly at one of the many producers wine taverns.
Schau Rhein, the name of our house is a play on words. Translated word by word it says 'view the rhine'. The very similar sounding words 'schau rein' translate to 'come in and have a look'. Both expression are perfectly related to our house.
contact: T.Miehe, +49 152 53420761